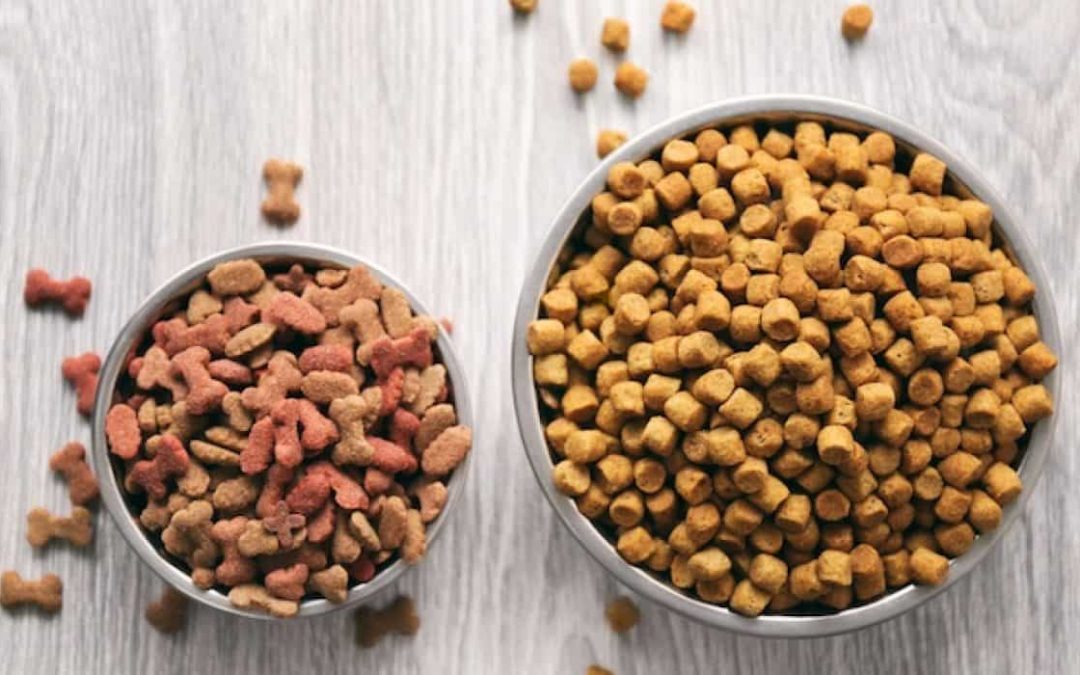 Choosing the right brand and style of food for your dog can seem like an insurmountable challenge. The market is huge, every dog has different dietary needs, and formulas sometimes change. One of the major things you'll want to consider is the list of ingredients. Choosing healthy, satisfying foods with ingredients that work for your dog's diet is a key element of creating a good and healthy routine. We've put together a few of our favorite brands that have consistently put out quality dog food lines:
1. Orijen





Orijen is a premium brand dog food that offers a range of eight recipes for most adult dogs and puppies. This has quickly become a favorite brand as it tends to have a fairly high meat content sourced from things like deboned chicken, turkey, and fish. For the Original line, it's also grain-free, with a variety of other lines and recipes designed for dogs that might fall into more specific categories.
With so many pet owners taking a more active interest in the source of their food and treats, it's worth noting that Orijen also promotes its products as fully in house. Basically, they source and make all their own food at their own facilities, rather than working with other brands. For a lot of people this kind of curated, less mass produced style is a high mark of quality.
2. Victor
For those interested in a top quality dog food that doesn't break the bank, Victor is an excellent choice. Picking up a lot of its protein from meat meal, this is a grain-inclusive food brand with around 4 different lines. The high protein line is an excellent choice if your dog is a high energy or working dog, as the protein balance will offer them more in their food to supplement their energetic lifestyle. While this brand tends to be good for most adult dogs, it may not be suitable for large breed puppies or dogs with particular sensitivities.
3. Merrick
Merrick is something of a controversial pick. We're including this one on the list because they have about fourteen different recipes, and it's fairly widespread as an available brand. Typically, Merrick provided a good mix of meat and other supplemental nutrients with a reputable blend that was a good match for most adult dogs and puppies.
In 2015, Merrick was acquired by Purina, and while they issued a statement assuring long term customers that they would continue producing Merrick strictly at their original Texas plant, some patrons opted to move towards other brands. Still, Merrick continues to make quality dog food that works for many people and their dogs.
4. Natural Balance
As an adult only brand, Natural Balance brings together a blend of interesting ingredients to formulate a chicken-heavy protein mix. With things like dried beet pulp and added minerals, some may be unsure of Natural Balance. Still, this is a solid, protein rich blend that offers dogs a grain-inclusive option that doesn't make use of corn, wheat, or soy.
Overall, the quality of the food and the number of satisfied buyers keep this brand on our list. The one major concern is, of course, the lack of variety. With an adult only blend and no other recipes, this is certainly only a good option for those without puppies or dogs with more particular dietary needs.
5. Muenster





A final addition to our list, Muenster is a small production, family-owned brand that produces four different recipes. With a fairly balanced meat content averaging towards the middle, and coming from pork and chicken primarily, this is a grain-inclusive kibble with several somewhat unusual additions. Things like flaxseed, coconut meal, and chia seed are all present as added nutrient value.
While this is a somewhat smaller operation than most, many buyers seem satisfied with the consistency of their kibble. As a direct producer and seller, they also benefit from having more direct control over their formulas, offering a more consistent recipe over time than some other major manufacturers.


Think about what works
While we like these brands, it's important to note that the most important factor to consider when choosing a dog food is how your dog handles the food. You can certainly aim for the best ingredients, follow the best dietary advice, and research regularly. In fact, you should. But once you've narrowed it down to brands that are providing a minimum of quality, healthy ingredients, the rest is up to you and your dog.
You need to consider your dogs age, breed, level of activity, eating habits, potential allergies, and so much more when finding a good dog food brand, and that all comes down to really knowing your dog. Whenever trying new foods, introduce them slowly, and watch carefully for changes in behavior or digestive health. And when in doubt, speak with your vet! Be open about the ingredients and what might have changed in your dog's diet, because no matter how healthy and amazing a brand sounds, it won't do you much good if your dog won't eat it or loses their lunch every other bowl. At BCP, pets are our priority, so choose what's best for them.