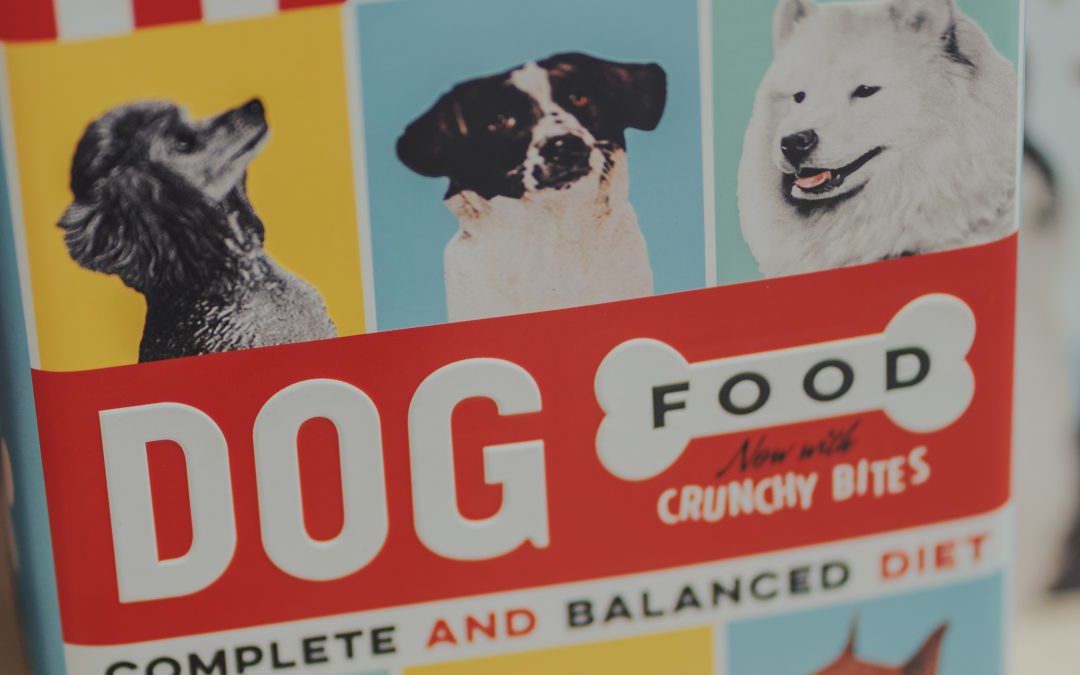 When it comes to your dog's health, your veterinarian is the best resource for healthy food and treat recommendations. So, BCP gathered some of the top vet-recommended healthy snacks for dogs. The most highly-recommended treats have no fillers, are all-natural, are organic and use high-quality ingredients. Not all pets are created equal when it comes to dietary needs, to talk with your dog's own vet if you have any questions or concerns about treat options for your canine companion.
Store-Bought Treats
As much as we love our pets, not everyone has time to prepare made-from-scratch treats for their pets on a regular basis. For folks who want to give their pets the best, without all the prep work, you should consider these highly-recommended store-bought treat options:
Rocco & Roxie Supply Co Jerky Sticks for Dogs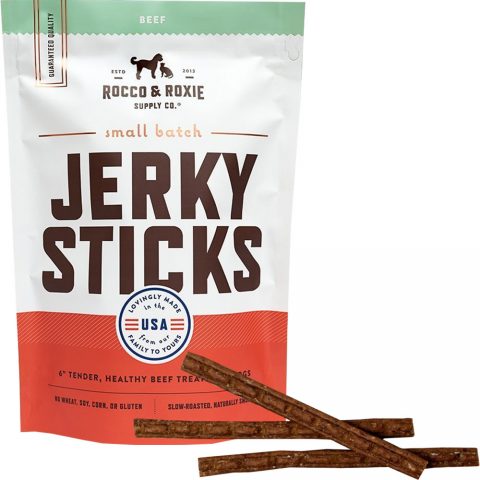 These jerky sticks are a great healthy treat for any dog. They are made of high-quality meat, that has been slow-smoked for 15 hours. They contain no soy, wheat, or artificial flavors and aren't greasy or smelly. The treats can be easily broken up for smaller dogs or training purposes.
Primal Chicken Shredders Dry Roasted Dog Treats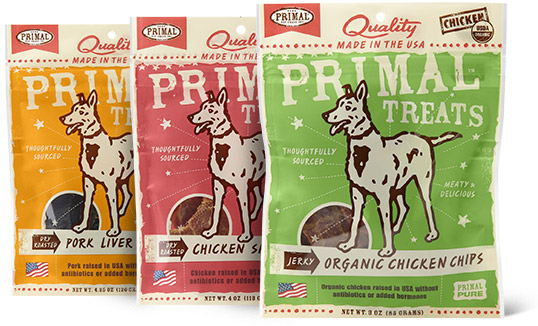 Primal Chicken Shredders Dry Roasted Dog Treats are made with exactly one ingredient: chicken breast. The treats are sourced from 100 percent human-grade food, with no grain, gluten or preservatives added that might upset a sensitive stomach. In addition, all the chicken used has been raised in the USA and is completely free of hormones or antibiotics.
Wet Noses Organic Dog Treats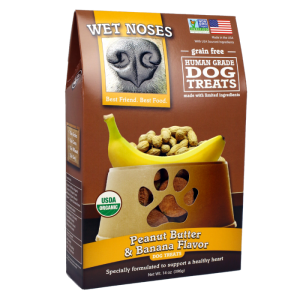 These crunchy treats are made with human-grade food and certified by the USDA. They come in cheddar, peanut butter, and pumpkin flavors and contain no corn, wheat, artificial flavors, preservatives, dairy, or animal by-products. These organic treats are made in the US and are a great option for dogs with allergies or digestive issues, though any dog is sure to enjoy them.
Newman's Own Organics Premium Dog Treats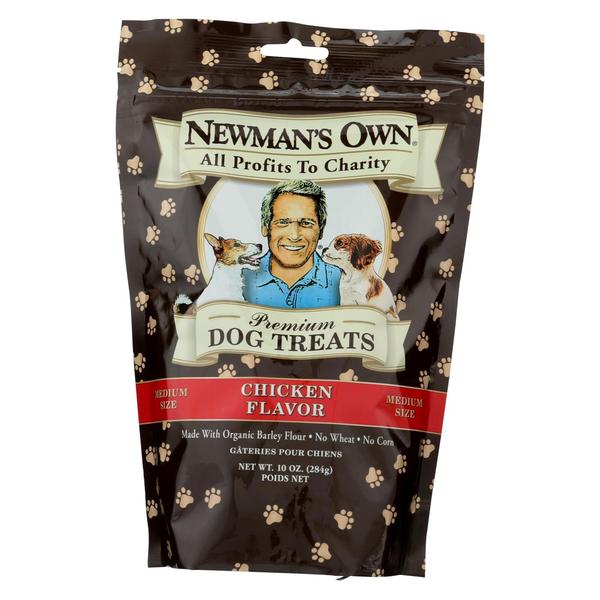 Humans love the symbolism of these heart-shaped treats, while dogs love the tasty flavors. These products are all organic and offer a variety of flavors, including chicken, peanut butter, turkey and sweet potato, cheese, salmon, and more. They are made in Canada without any artificial flavors, colors, preservatives, wheat, soy, or corn.
Riley's Organics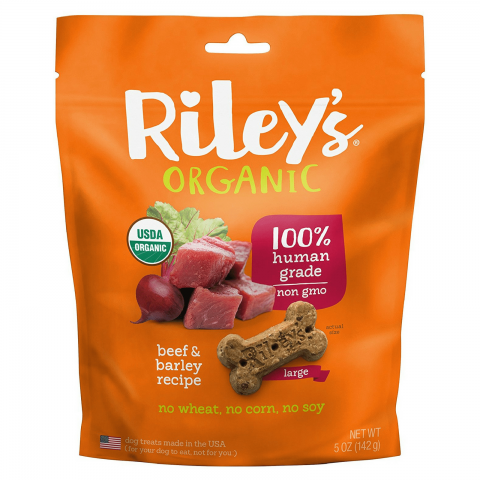 Made from 100 percent human-grade food, Riley's Organics are crunchy, bone-shaped treats for dogs that are free from wheat, corn, and soy. They come in a variety of unique flavors, such as apple, pumpkin and coconut, peanut butter and molasses, and sweet potato. These treats are USDA-certified organic and contain no harmful pesticides or GMOs. Plus, with every purchase, Riley's makes a donation to feed five shelter dogs.
Homemade Treats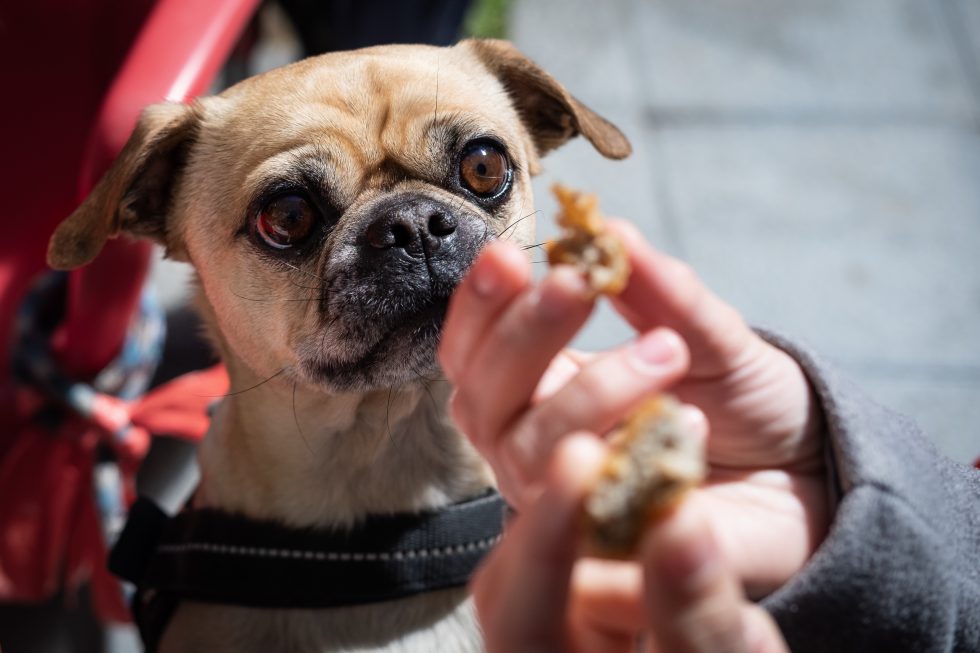 If you're a do-it-yourself person, you might want to try making some homemade treats for your dog, instead of choosing from the store-bought list. Some great options for healthy treats at home are:
Frozen bone broth: Freeze a little bit of stock or bone broth and give it to your dog on a hot day. The frozen treat will delight your dog and makes for a healthy snack. Just make sure it doesn't have too much sodium.

Frozen banana slices: Another great treat for warm weather, frozen banana provide tons of health vitamins for your dog. Bananas do have a lot of sugar, though, so dole these out in moderation.

Frozen peanut butter: Frozen peanut butter is favorite amongst dogs and vets alike. The peanut butter should be a natural variety that includes only peanuts and salt. To keep your dog occupied, you can also freeze the peanut butter inside a toy, such as a Kong. This will allow them to enjoy the treat longer since they'll have to work to get it out.

Crunchy vegetables: Crunchy fresh vegetables make great dog treats. The best choices for your dog are carrots, pumpkin, cucumber, and broccoli. Not all veggies are pet-friendly, so be sure and check to see if a new food is safe before offering it to your pet.

Baked treats: There are also a variety of recipes available online for baked homemade treats that resemble store-bought brands. Just make sure the ingredients are canine-friendly and healthy.
Treats to Avoid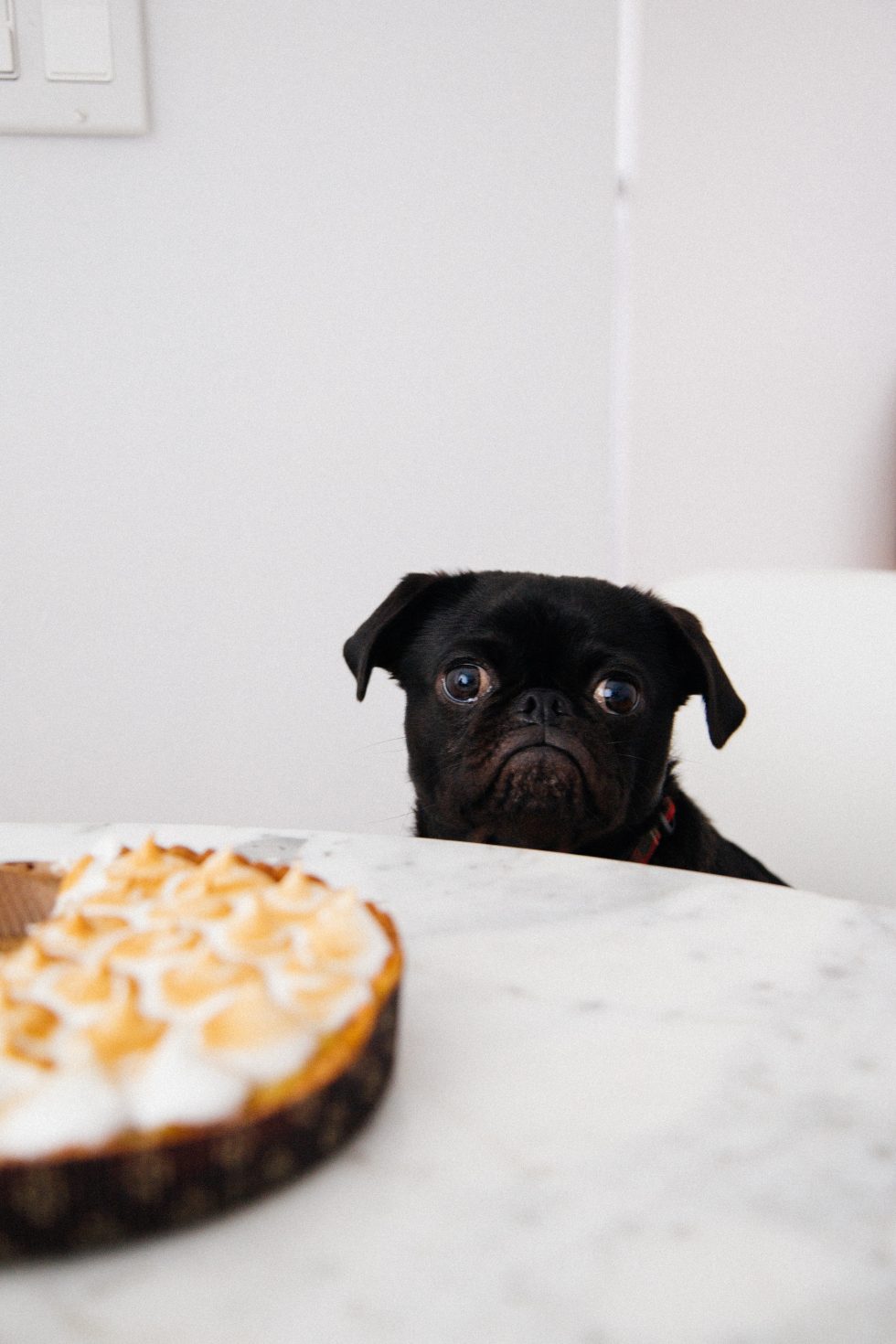 Some foods that are fine for humans are toxic to dogs, which means there are some treats that should not be given to dogs under any circumstances. Others aren't immediately toxic, but can still cause health problems. Here are some of the foods you should keep away from your dog:
Alcohol

Avocado

Baking soda

Baking powder

Bones

Caffeine

Chocolate

Dairy

Eggs

Garlic

Grapes

Macadamia nuts

Onions

Peaches

Plums

Raisins

Raw or undercooked meat and fish

Salt

Sugar

Xylitol

Yeast dough
Although some owners still do it, many veterinarians recommend against giving dogs rawhide treats, since bits of rawhide can become lodged in a dog's intestines and cause serious health issues. Also, you should avoid any dog food or treats imported from China. That country has different food processing standards and dog food and treats imported from China have been the subject of many recent recalls due to various harmful contaminants.
The health of your dog is a top priority for every responsible pet owner. If you choose from the healthy recommended treats on this list, there's no way you or dog can go wrong. Just remember that treats should make up no more than ten percent of your dog's daily caloric intake and should be part of a healthy lifestyle that includes plenty of exercise.